French site scooter-infos.com recently published some early information about the Piaggio MP3 300 Light. With a ever-growing variety of MP3 displacements and versions on the market, including LT, Sport, and Hybrid versions, Piaggio is looking to create a smaller, more city-friendly version for 2011. The new machine is said to be based on the newly-designed 2010 Beverly (the "BV" in the U.S., though the new design didn't make it here yet). Scooter-infos.com created the photo illustration above based on that description.
Charles from scooter-infos also emailed 2strokebuzz to let us know that Stefano Sterpone, sales director at Piaggio, reiterated Piaggio's commitment to the U.S. market, and told him the MP3 Light has been designated a "global product" and will be introduced in the U.S. shortly after its introduction in Europe.
Thanks, Charles!, hopefully I translated your information correctly!
UPDATE commenter "Blue Mark" suggested an MP3 Sea-Doo hybrid: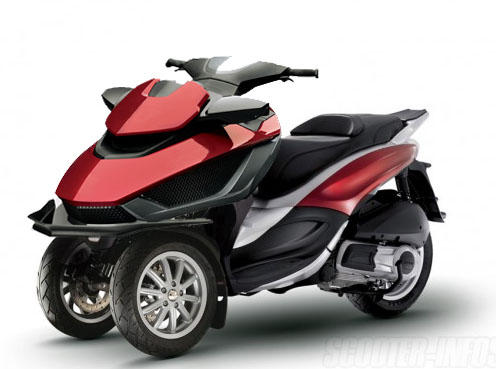 That was just silly, and I wanted to put an end to the nonsense, so I bribed a worker at a taverna in Pontedera for this actual photo: